Google has started rolling sellers.json on AdSense Its Really great News. 
How to enable Sellers.json on your website For adsense?
By following given simple steps you can Enable Sellers.js for your Domain.
Sign in to your AdSense account.

Click Account.

On your "Account information" page, click Edit Edit next to "Seller information visibility".

Select Transparent.

Add your business domain name if you have one.

Your name, domain (if included), and your publisher ID will appear in the Google sellers.json file.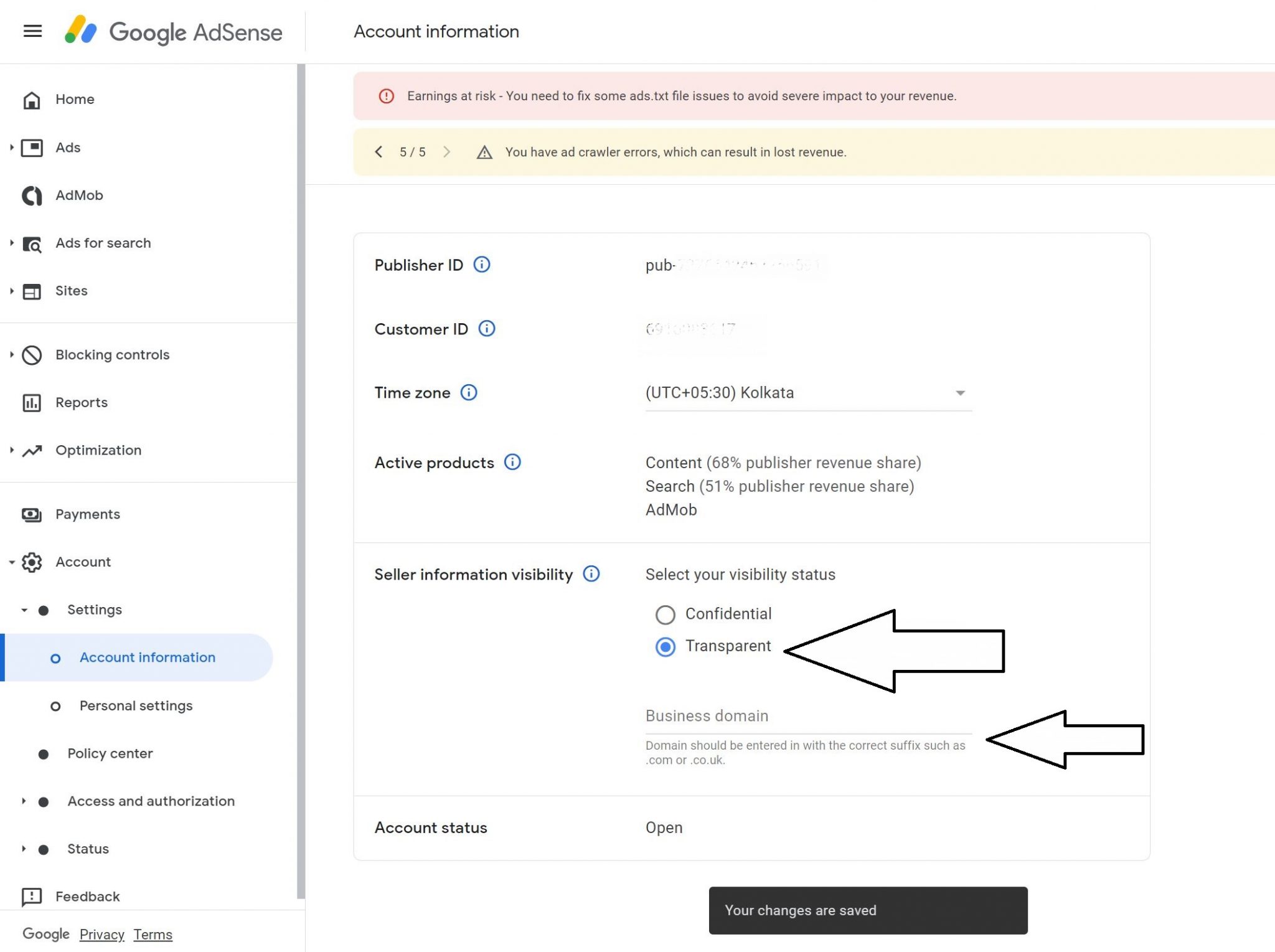 Use the root domain. Domain names should not include "www" or the scheme (namely, "https://" "http://", or "ftp://"). Your domain should use a public suffix. Top-level domains should not include the preceding dot.
| | Use case | Example |
| --- | --- | --- |
| | Domain name | google.com and google.co.uk |
| | Scheme | https://google.com |
| | Prefix and subdomains | www.google.com and subdomain.google.com |
| | Slash | google.com/ |
| | Unsupported domain suffix | google.ltd and google.tech |
Example For you to enable Sellers.js 
In this example, the publisher has made their information transparent in the Google sellers.json file. This is what advertisers see:
"sellerId": "pub-1234567890123456",
"sellerType": "PUBLISHER",
"name": "Example Company Inc."